Brat Stop - Since 1961
262-857-2011 12304 75th Street Kenosha WI 53142
Brat Stop Entertainment & Special Events
All shows have an $8 cover charge unless specified otherwise. Entertainment starts at approximately 9pm. Brat Stop Policy is NO ONE under the age of 21 is allowed at concert events, even when accompanied by a parent or legal guardian. Double click here to add text.
Saturday, December 23, 9pm, $10 RETROACTIVE w/ High Roller ILL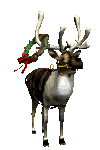 Saturday, December 30, 9pm, $8 My Metal Heart
Saturday, January 6, 8:30pm, $20 John Van Thiel as "Elvis" Saturday, January 13, 9pm, $10 Juniorz Eyez w/ Boomer Nation Band
Double click here to add text.